Is your Outboard or Inboard engine not performing at its best?
Is it failing to start? Suffered a catastrophic failure, overheated or maybe just doesn't sound right?
We can investigate, diagnose and advise on what course of action needs to be taken to repair your boat engine and bring it back to its former glory.
We use the latest computer software where applicable and can perform checks on compression and cylinder leakdown to determine whether a minor repair, partial or full engine rebuild may be required.
Mobile Boat Engine Repair
Our mobile boat engine repair service means that even if you are unable to get your boat or engine to our workshop facilities. We can instead come to you at your home, marina or on the water wherever you may be.
Outboard Repair
For Outboard motor repair, especially some of the older models, quite often just a tune up may be required. For this we can offer services including timing checks, full carburettor strip, ultrasonic cleaning, rebuild and setup including carb synchronization. Further Outboard repair may also include replacement of leaking gaskets or seals, treatment or replacement of corroded components and full engine rebuilds.
Inboard Repair
We also offer all Inboard repair facilities whether its petrol or diesel. Replacement of head gaskets, pistons , valves, bearings, manifolds and everything in between. Injectors, fuel pumps, starter motors and alternators can all be removed and refurbished to keep your motor performing at its best.
If unfortunately your Inboard or Outboard motor is deemed beyond economical repair or you simply think its time for an upgrade, then we can also assist with Boat Engine Installation & Repowers.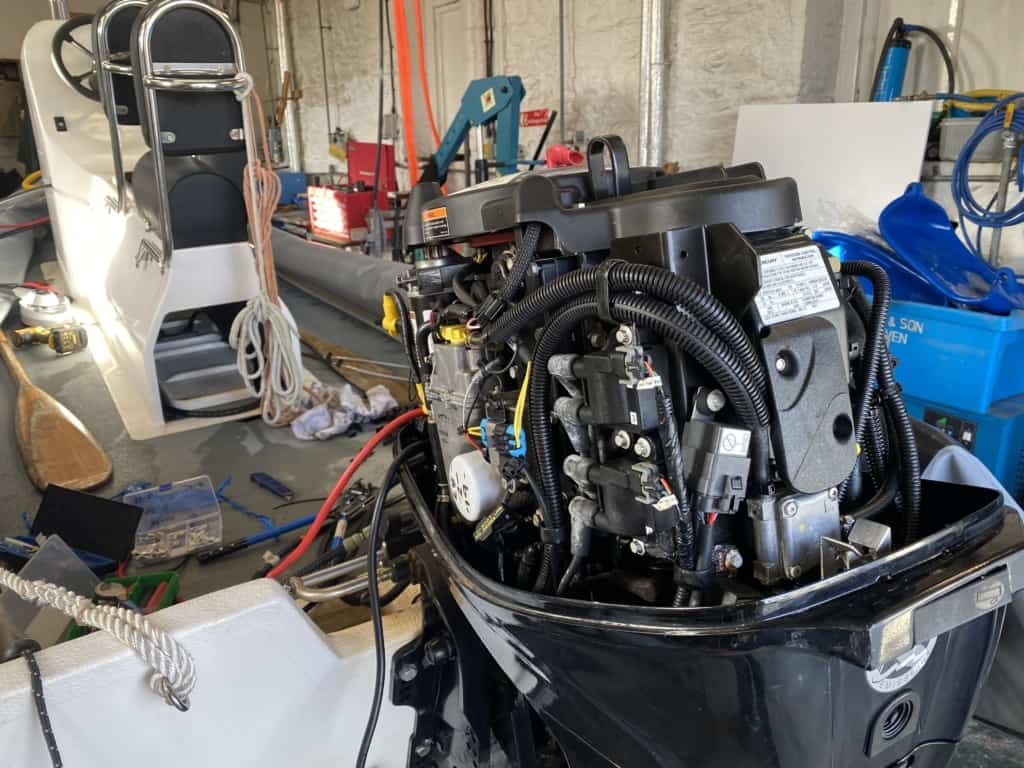 Frequently Asked Questions
If I get my boat engine regularly serviced every year why would it breakdown or need further repair?
Yes regular routine maintenance is the best way to ensure a reliable engine but unfortunately a number of factors can lead to component failure. Age and operating condition to name a few. We do our best to spot any likely failures and recommend replacement before these occur where ever possible.
What is the cost of repairing my boat engine?
This will really depend on the extent of the damage and repair required. But at Riptide Marine we will weigh up the cost of all options to determine the best course of action to suit your requirements and budget. This will include looking into prices for genuine vs aftermarket spares, component repair vs replacement or if it will be more financially viable to replace the entire engine vs rebuilding as a worst case scenario.
Still got questions? We've got answers! Get in touch and we'll be happy to help.
"Very professional company and great value for money. Thank you Kyle at Riptide Marine for your expertise."