Unfortunately the climate in the UK means that through the winter months we can see temperatures regularly dipping below freezing point.
It is therefore extremely important that certain precautions are taken to avoid damage or even catastrophic failure being caused to your marine inboard or outboard engine.
We can take the burden of this off your hands and offer outboard winterisation and inboard winterisation packages to suit your needs and that of you vessel.
Tailored Winterisation Services
Our boat winterisation services can be tailored to you requirements, whether you have an inboard or outboard, petrol or diesel, or if the boat is being kept on the water or in storage.
*These services are not just designed for winterization but can also be used for long term engine or boat layup.
This can include but is not limited to:
Running engines up to temperature & flushing with antifreeze.

Treating the fuel system with additives & renewing fuel filters.

Removing the engine block drains & drying the bilge area.

Renewing the engine oils and filters.

Top up and check the engine fresh water specific gravity.

Remove the sea water impeller & loosen engine drive belts.

Check, clean and grease the engine according to manufacturers specifications.

Remove, charge and test engine and leisure batteries where applicable.

Fogging the fuel system and cylinder bores.

Draining of freshwater systems and calorifiers or treating with non toxic antifreeze.
Including one of our inboard winterisation services or outboard winterisation services as of your annual maintenance package will help keep costs down and ensure your boat is in top shape for when you need it.
Alternative to Winterisation
Alternatively you may wish to not fully winterise your vessel, perhaps you have heating systems onboard or you "may" use the boat occasionally through the winter months. At Riptide Marine we can also help by providing regular checks on your boat and running up the engines to temperature.
Recommissioning (De-Winterisation)
Recommissioning of your boat in the spring is effectively reversing some of the precautions put in place during the boat winterization service. Your inboard or outboard will be thoroughly checked over and prepped ready for the season.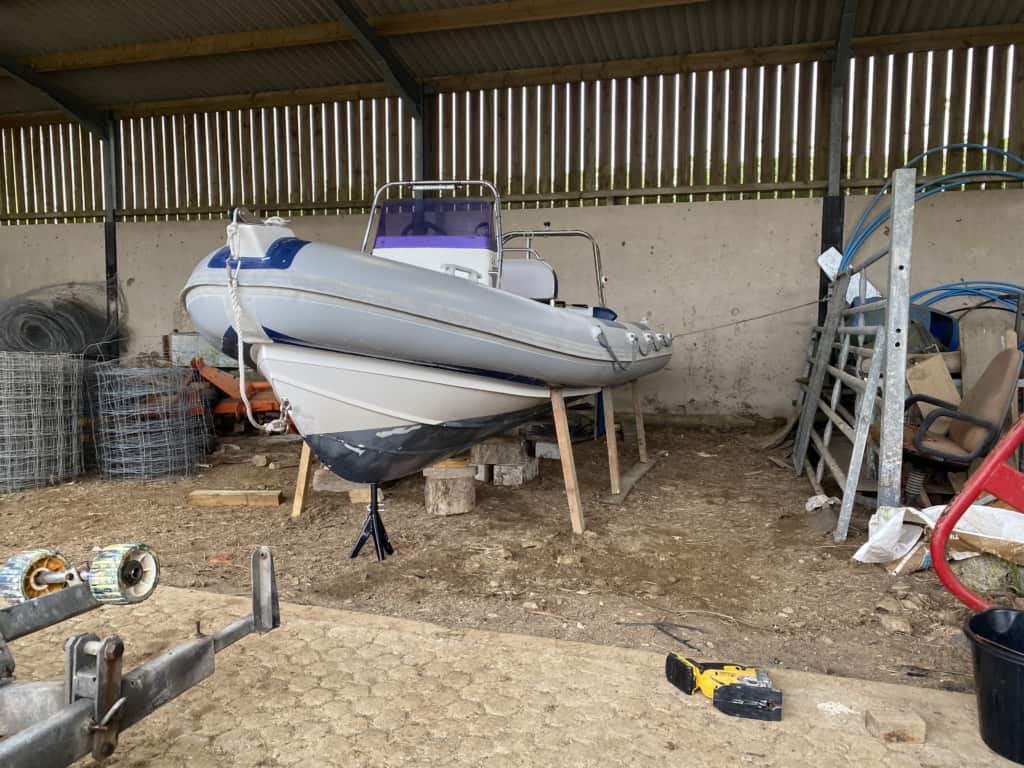 Frequently Asked Questions
How much will it cost to winterise my engine?
Prices start from as little as £40, however this can vary depending on the type of engine and winterization package you choose.
I have not winterized before, why should I start now?
Not winterizing is effectively taking a gamble, you could be fine for a few years, but all it could take is that one year where temperatures drop a little lower for all those savings to be lost. A cracked cylinder or engine block could cost more to fix than the engine's value. Is it worth the risk?.
Still got questions? We've got answers! Get in touch and we'll be happy to help.
"Kyle's prices are very reasonable and his care, attention to detail and quality of workmanship are very high. I would definitely use Kyle's services again."